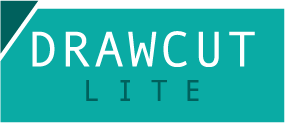 Design, edit and cut your designs and artwork
DRAWCUT LITE
works with all Secabo vinyl cutters of the CIII, C V and S II with LITE, T II comes with PRO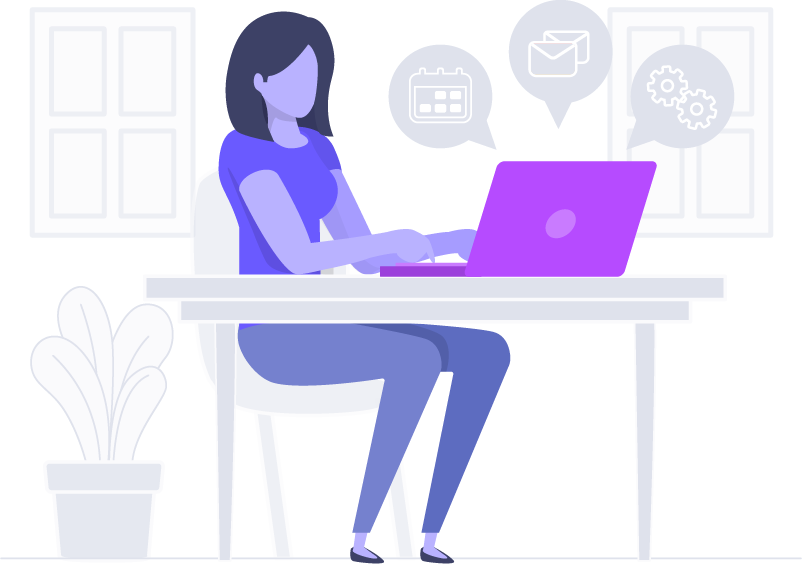 STAND-ALONE LAYOUT AND DESIGN
Signmakers, garment decorators and all other users of vinyl cutters need cutting software to design and layout their artwork to be cut in their vinyl cutters. DrawCut LITE is a simple yet powerful software to edit your graphics and plot files with lots of features dedicated to create plotable designs.
You may arrange your graphic objects and text as you like, import vector graphics and set colours to cut them separately if needed, to name only a few features of DrawCut LITE.

ADVANCED CUTTING OPTIONS
The vinyl spooler of DrawCut LITE controls your Secabo vinyl cutter of CIII, C V and S II with LITE, T II comes with PRO to achieve professional cutting results.
You can set weeding boxes and easy-lift marks, set mirroring, rotations and many other options.
DrawCut LITE also features a perforation mode which allows you to set a custom dashed line for pouncing, fold and crease lines etc. which are ideal for working with card and textiles for craft applications.

PROFESSIONAL VINYL CUTTER CONTROL
DrawCut LITE controls your Secabo vinyl cutter like you have always dreamed of. You can calibrate your blade offset within minutes and save blade settings for different blades. You may also set and load media settings with optimal speed and down-force which DrawCut controls for you, as such sparing you from setting your vinyl cutter yourself.
SOME FEATURES OF DRAWCUT LITE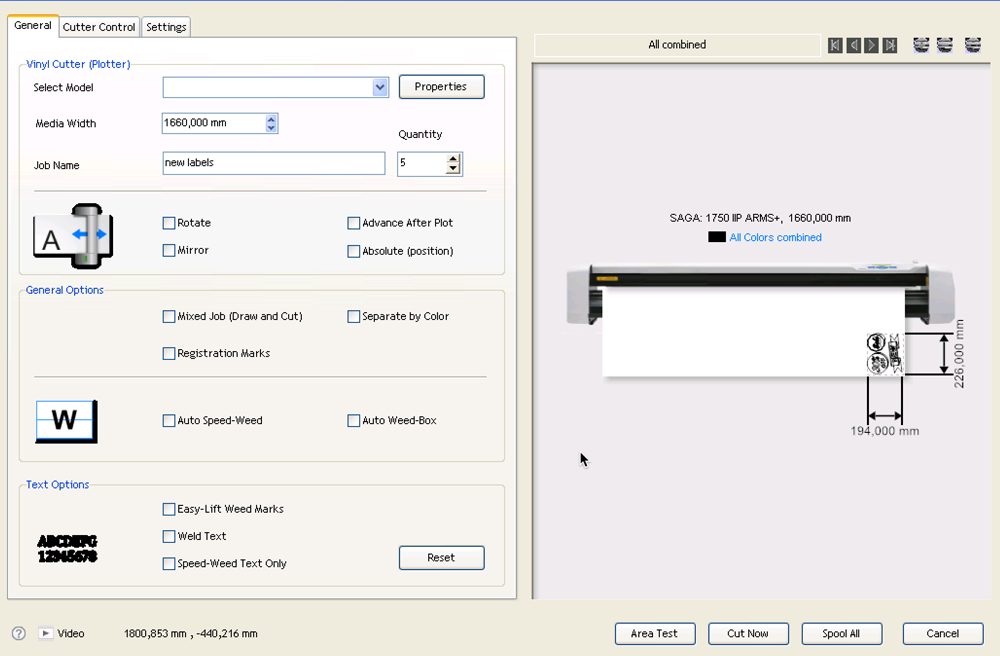 WIREFRAME VIEW
Click through the view options to change between normal view with filled objects, colored wireframes or black wireframes to check, whether there are overlapping parts in your artwork and to see the lines your vinyl cutter will actually cut.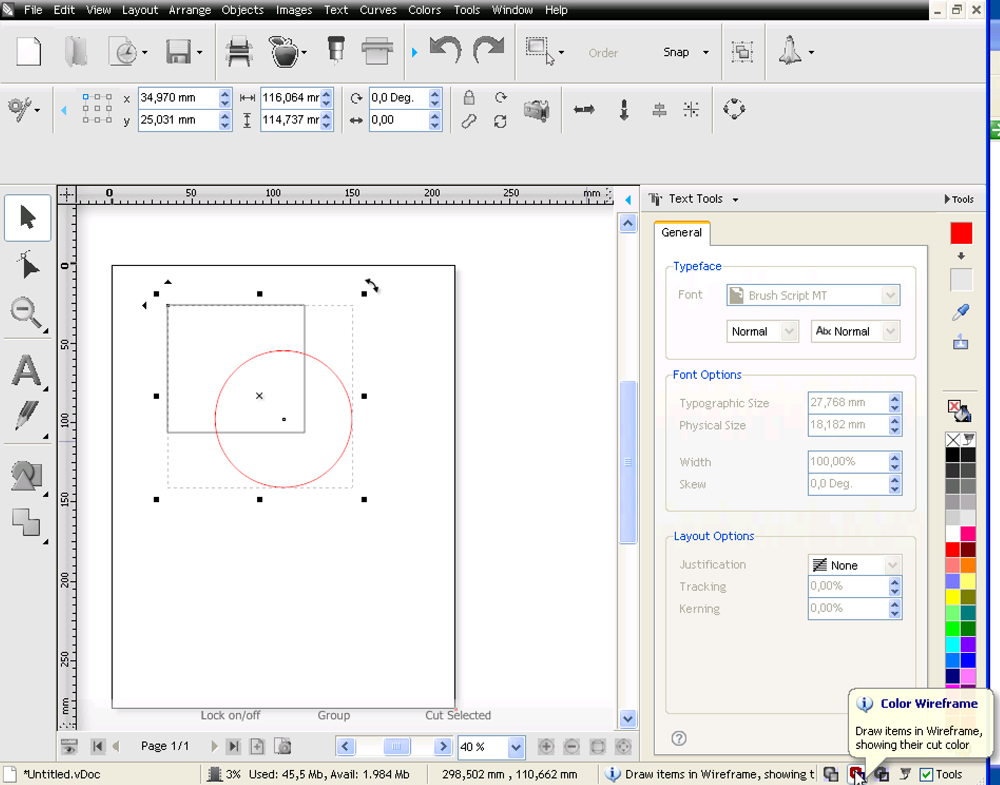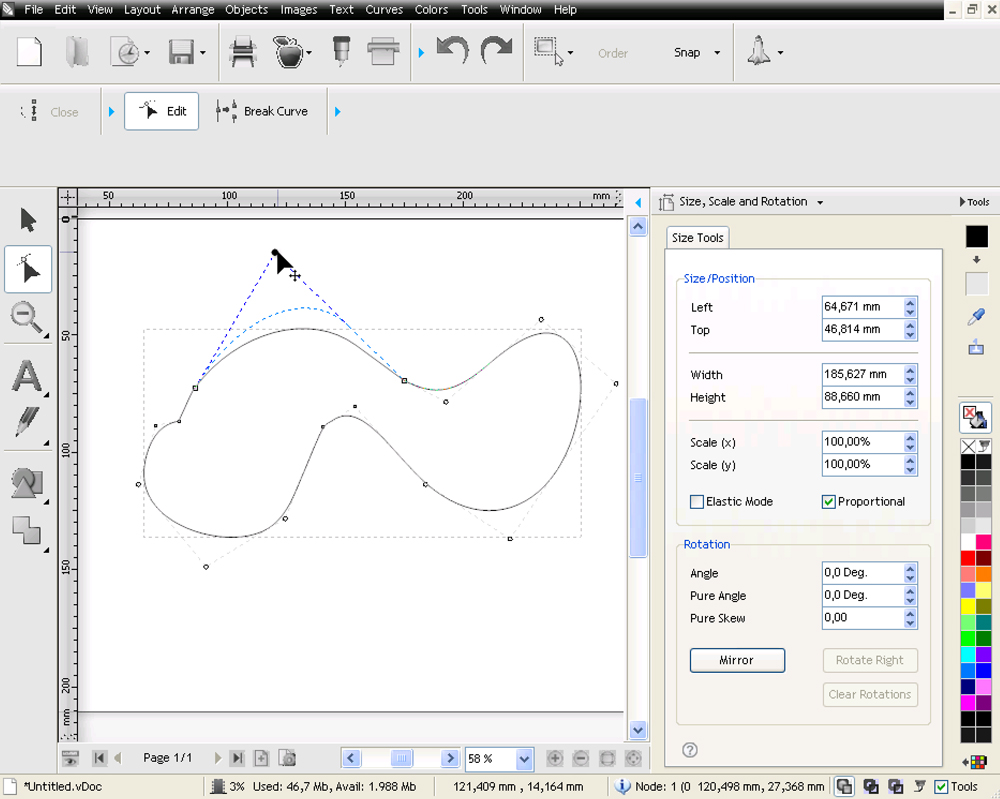 NODE EDITING
Edit your vector objects in detail. DrawCut LITE supports many different types of transforming and editing nodes, curves, etc.
POWERFUL TEXT TOOLS
Layout and design your text objects with all your fonts on your system, make numerous powerful adjustments to your text and cut it right away.