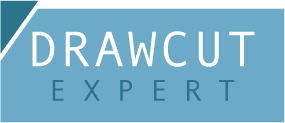 Full-featured vinyl cutting software that meets all your needs 
3D modelling for plotable 3D objects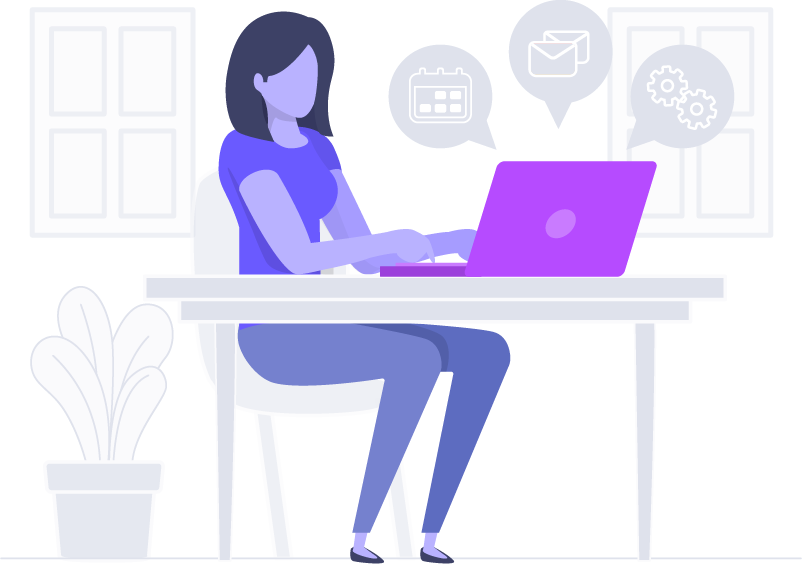 POWERFUL FEATURES
DrawCut EXPERT is a software package offering a total solution for all your signmaking needs. Packed with tools and features to design and output everything from vinyl signs, decals and stickers right through to banners and full color posters. The Special Effects are spectacular and unequaled in the industry.
DrawCut EXPERT comes packed with an arsenal of text, curve, and object effects and features plus the most powerful tracing utility and mask editing on the market today.

LAPOS Q CONTOUR CUTTING
LAPOS Q is the most powerful contour cutting system on the market. It supports multi-marks for extra long cut files, multi-scan to avoid tracking errors, smart-align to compensate print distortions, adaptive marks for full-width and huge-length print and cut jobs, outline-vectorising for contour cutting photos and bitmaps.
LAPOS Q is easier to calibrate and use than any other crop mark detection system available today.

3D MODELLING TOOLS AND EFFECTS
DrawCut EXPERT allows you to extrude and transform texts and objects in 3D, in order to make printable 3D graphics or to plot those objects in seperate colours right away. The 3D modelling tools are easy to use and help you to generate unique logos and graphics within seconds.
SOME FEATURES OF DRAWCUT EXPERT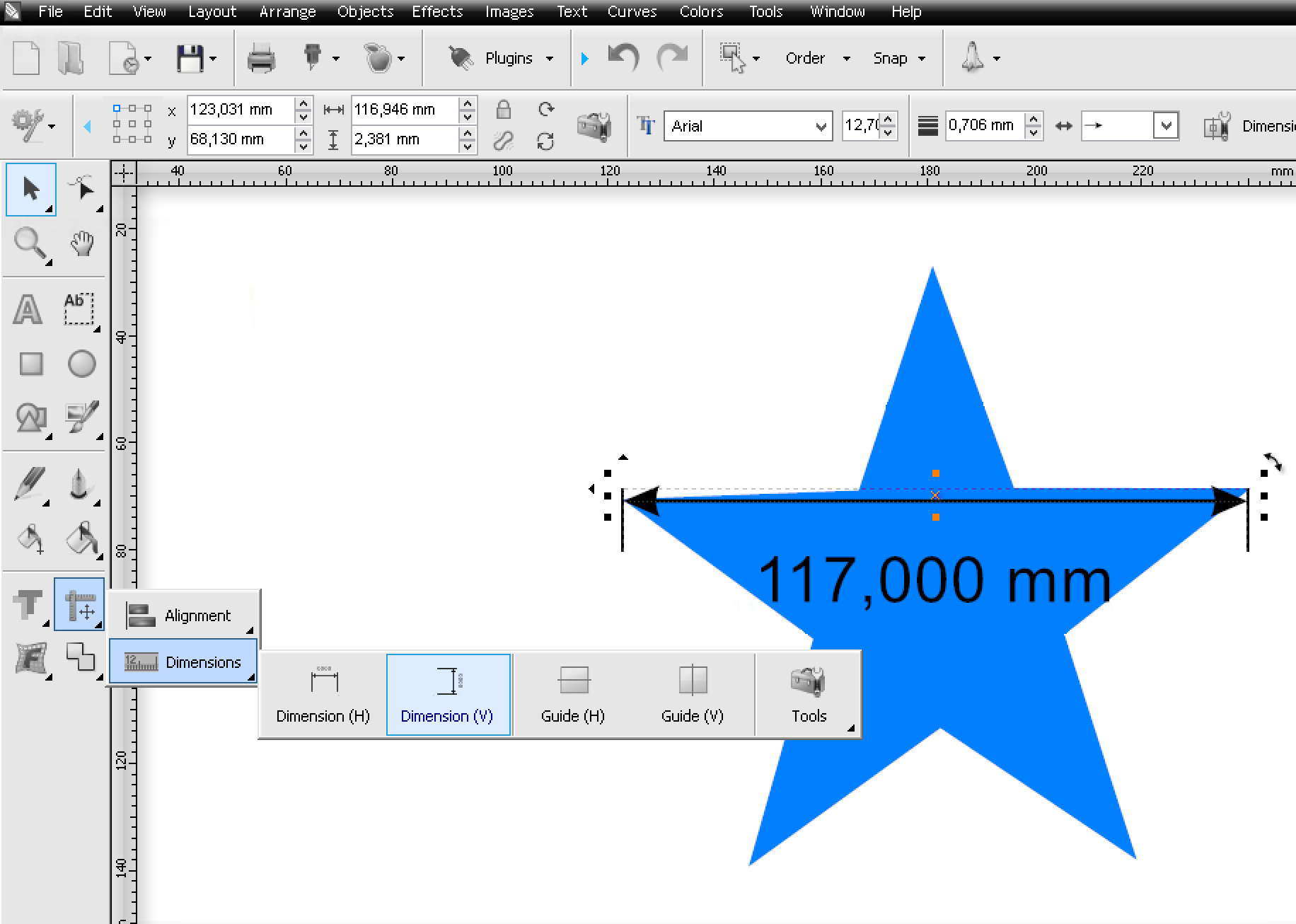 ALIGNMENT AND DIMENSION TOOLS
You can choose from various powerful expert alignment and dimension tools in DrawCut EXPERT in order to align or measure your artwork or to add information about sizes and distances to your graphic files.
ADVANCED SHAPES
DrawCut EXPERT provides you numerous basic and advanced shapes to use in your vector artwork. You can also apply effects like shadows, outlines etc. to those shapes und combinations of shapes, text and other objects.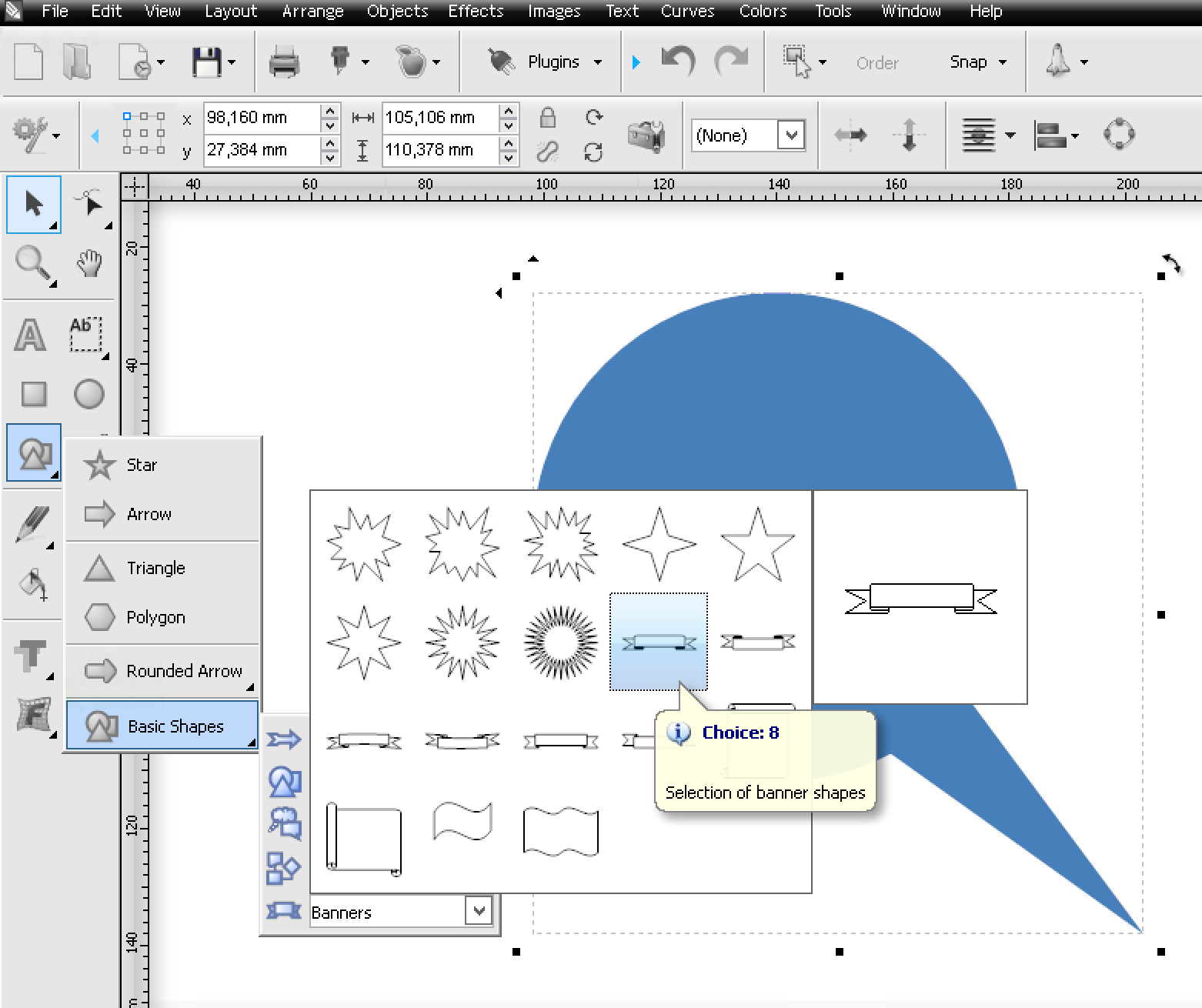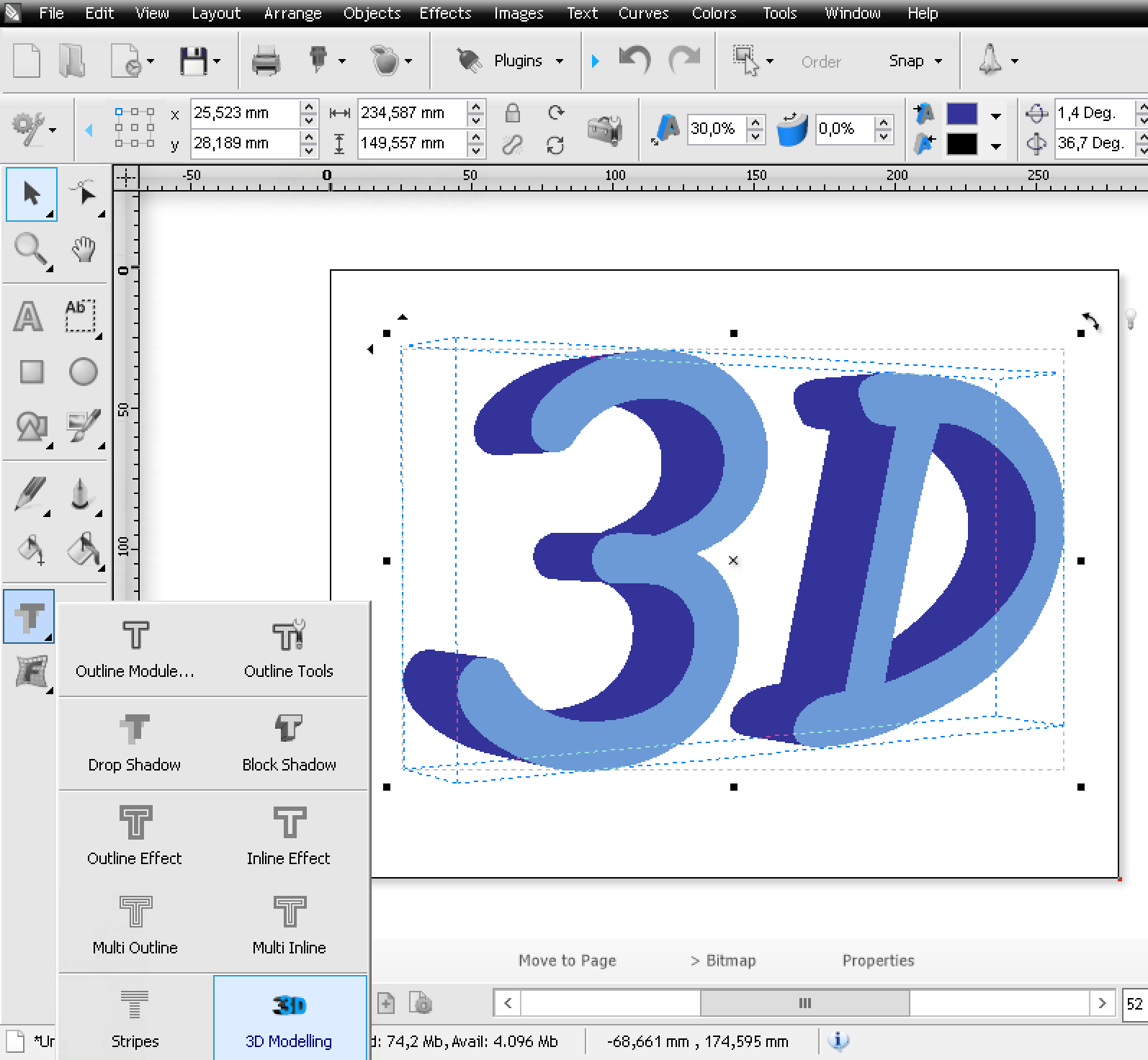 3D MODELLING
Use the 3D modelling tools in order to extrude and transform text or other objects as you like in DrawCut EXPERT. You may use these 3D effects in order to generate bitmaps to print (and contour-cut if you like), or to convert them as twotone vector graphics to cut them in seperated colours right away.
EXPERT TEXT FEATURES
Layout and design your text objects with all your fonts on your system, make numerous powerful adjustments to your text and add effects like shadows, transformations, multi-outlines, stripes, 3D effects and many more.